Oxford buildings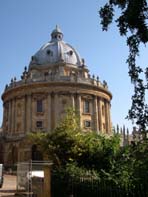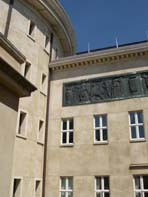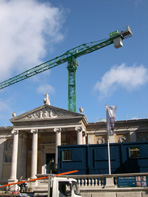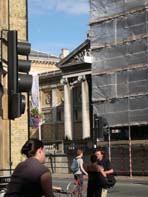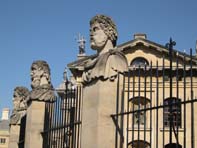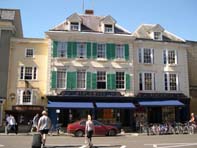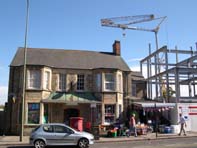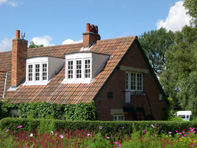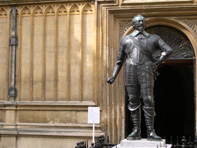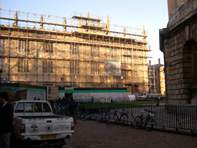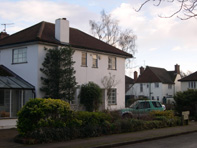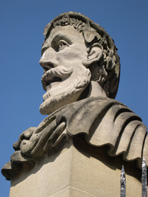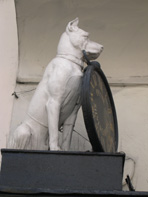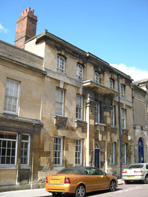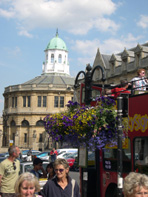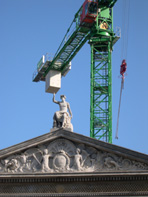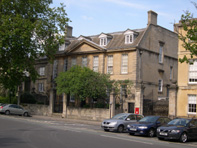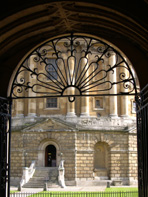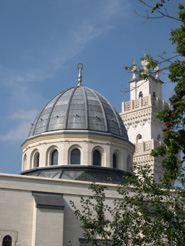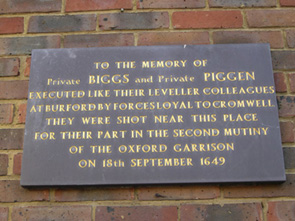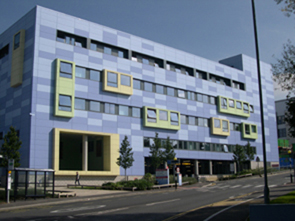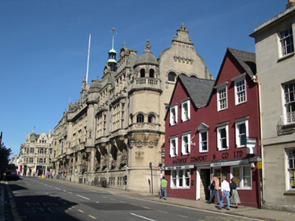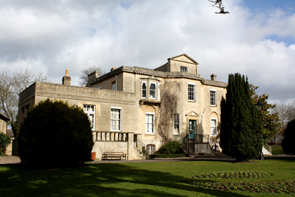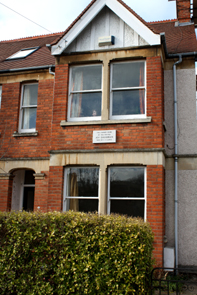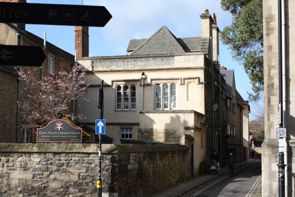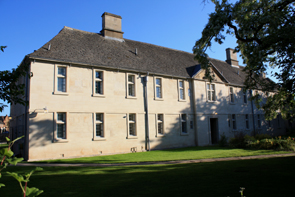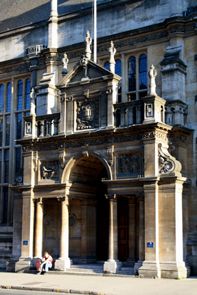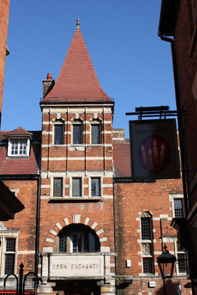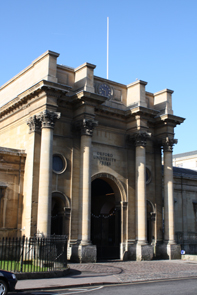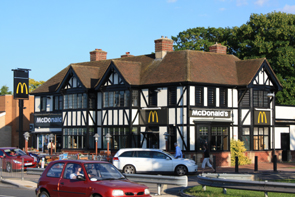 >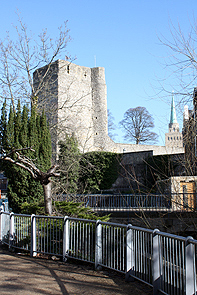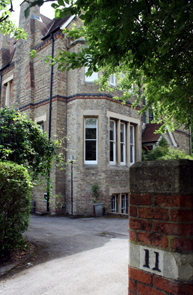 1st = Radcliffe Camera; 2nd = Griffith Institute; 3rd = Sackler Library; 4th and 5th = Ashmolean Museum; 6th = old Ashmolean Museum, now Museum of the History of Science; 7th = Blackwells; 8th = old Headington post office; 9th = The Kilns, the house of C. S. Lewis, in Risinghurst; 10th = the statue of the Earl of Pembroke in front of the east facade of the Bodleian Library, from the Schools Quadrangle; 11th = south façade of the Schools Quadrangle, Bodleian Library; 12th = the house in Wolvercote, Oxford in which Jaroslav Cerny, Professor of Egyptology at Oxford (1951-1965), lived in 1951-1970; 13th = one of the herms ("Emperors") outside the Sheldonian Theatre; 14th = shop sign of Payne & Son, Jewellers & Silversmiths, High Street; 15th = Vanbrugh House, St Michael's Street; 16th = Sheldonian; 17th = Apollo above the pediment of the Ashmolean; 18th = St Giles House, St Giles Street; 19th = Radcliffe Camera, Bodleian Library; 20th = the new Centre for Islamic Studies, Marston Road, under construction; 21st = plaque at Gloucester Green marking the place where two Levellers were shot on 18 September 1649. 22nd = John Radcliffe Children's hospital; 23rd = Oxford Town Hall, St Aldate's Street; 24th = Bury Knowle House, Headington, now Headington Library; 25th = the house in Old High Street, Headington, where Joy Davidman, the wife of C. S. Lewis, used to live; 26th = Christ Church Cathedral School, seen from St Aldate's Street; 27th = Stone's Almshouses in St Clements; 28th = Examination Schools; 29th = Corn Exchange, George Street; 30th = Oxford University Press, Walton Street; 31st = McDonald's restaurant, London Road; 32nd = St George's Tower, Oxford Castle;. 33rd = 11, Norham Gardens, for some time the home of Professor F. Ll. Griffith.
---
Oxford places of worship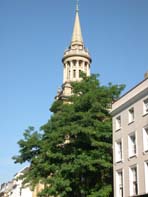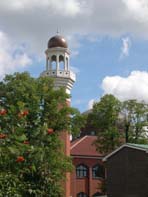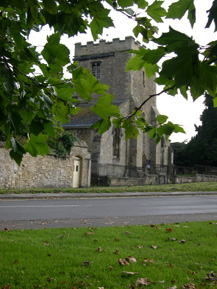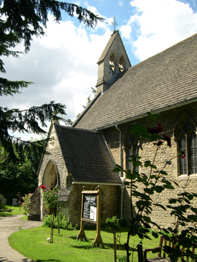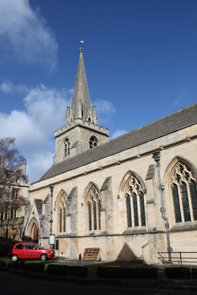 1st = All Saints church in High Street; 2nd = Central Mosque in Cowley; 3rd = St Clement's Church; 4th = St Cross Church Holywell; 5th = Holy Trinity Church, Headington Quarry; 6th = St Aldate Church.
---
Oxford pubs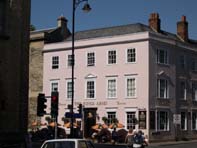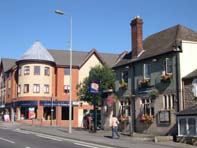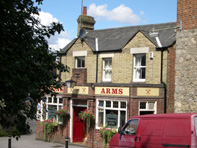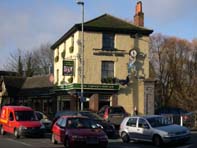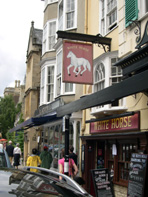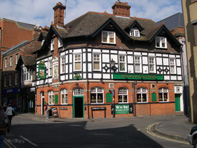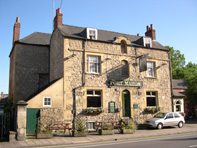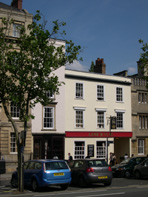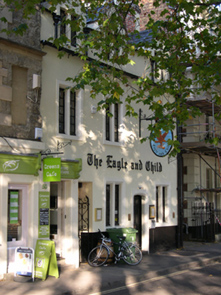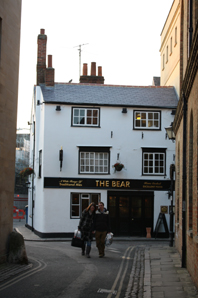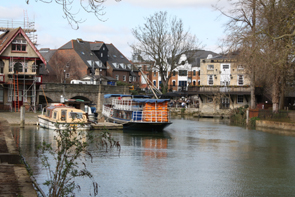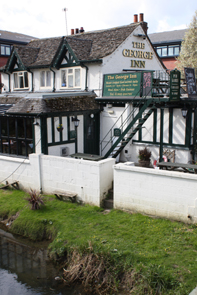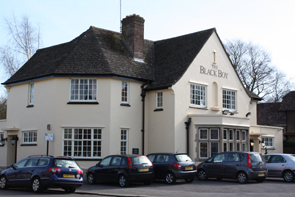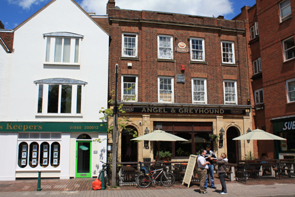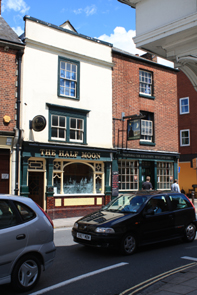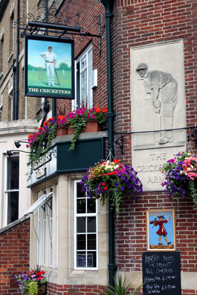 1st = King's Arms; 2nd = Royal Standard, London Road, Headington; 3rd = Masons' Arms, Headington Quarry; 4th = Rosie O'Grady's Irish pub in Park End Street; 5th = White Horse, Broad Street; 6th = Royal Blenheim, St Ebbe's Street; 7th = Port Mahon, St Clement's, associated with Dylan Thomas; 8th = Lamb and Flag, St Giles; 9th = Eagle and Child, St Giles; 10th = The Bear Inn, Alfred Street; 11th = The Head of the River near Folly Bridge; 12th = The George Inn, Botley Road; 13th = The Black Boy, Headington; 14th = Angel&Greyhound, St Clement's; 15th = The Half Moon, St Clement's; 16th = Cricketers Arms, Iffley Road.
---
Oxford streets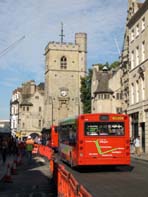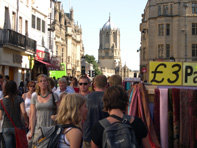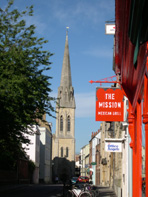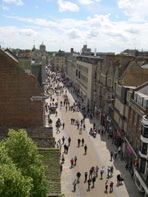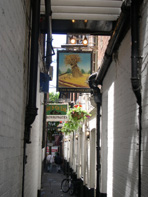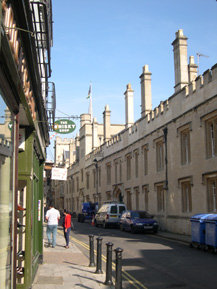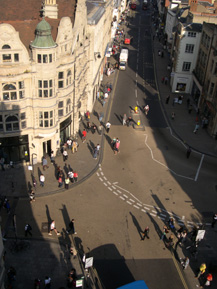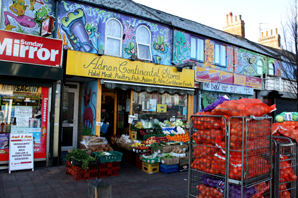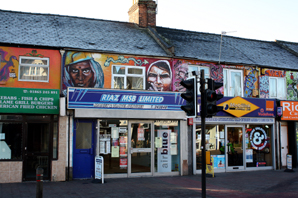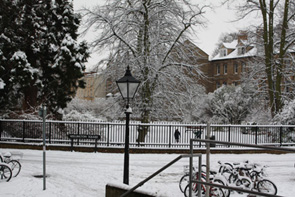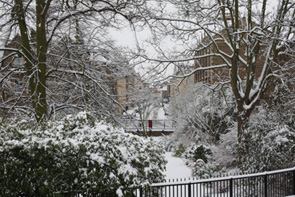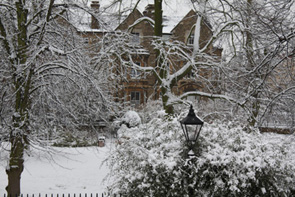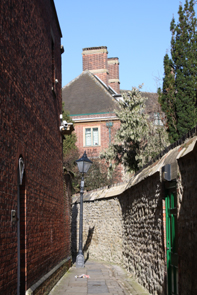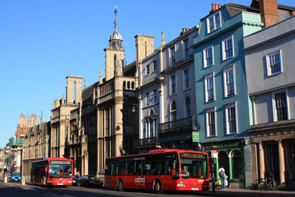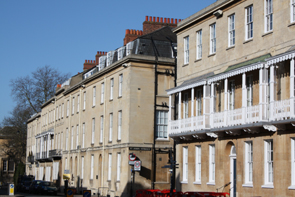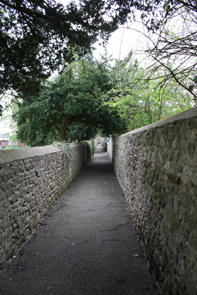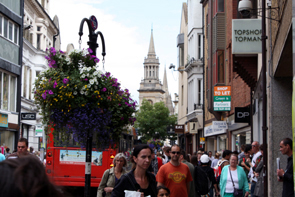 1st = High Street, Carfax; 2nd = Cornmarket Street; 3rd = St Michael's Street, with Wesley Memorial Methodist Church; 4th = Cornmarket Street; 5th = Wheatsheaf Yard ("Gill's Passage"); 6th = St Giles Street; 7th = Jack Straw's Lane; 8th = Turl Street; 9th = Carfax; 10th and 11th = Cowley Road shops; 12th to 14th = Wellington Square on February 5, 2009, 9 am; 13th = Bulwarks Lane; 14th = High Street, east end; 15th = Beaumont Street, west end; 16th = the coffin route from Headington Quarry to St Andrew's Church, Old Headington; 17th = the Carfax end of Queen Street.
---
Oxford colleges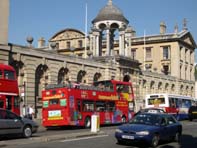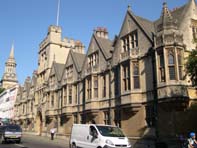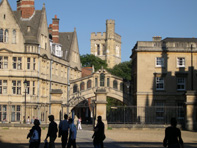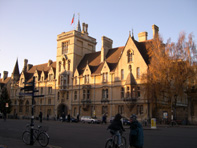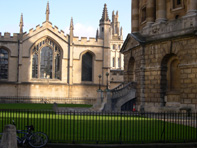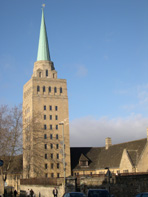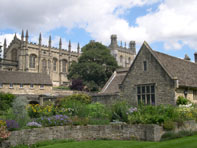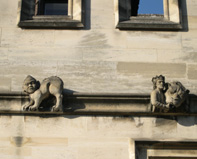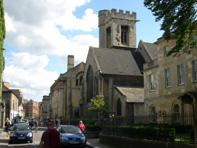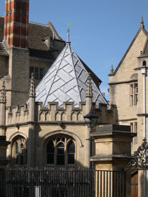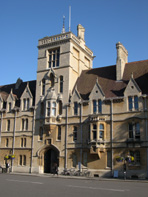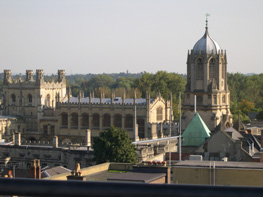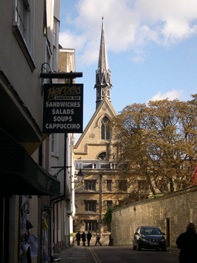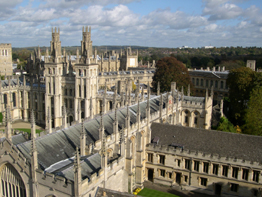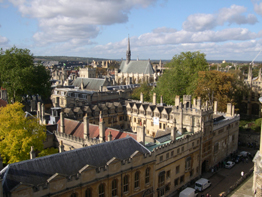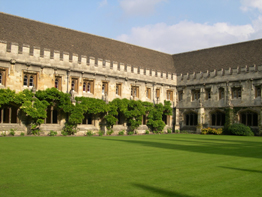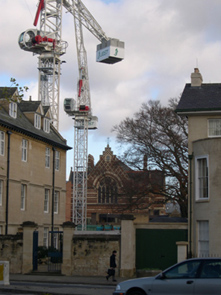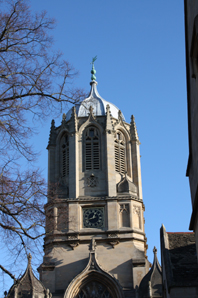 1st = Queen's College; 2nd = Magdalen Tower, Magadalen College; 3rd = Brasenose College. 4th = The 'Bridge of Sighs' over New College Lane, Hertford College; 5th = Balliol College; 6th = the Radcliffe Camera with All Souls College; 7th = Nuffield College tower; 8th = The Memorial Gardens, Christ Church College; 9th = the human-headed cat on the High Street façade of Magdalen College; 10th = St Peter's College; 11th = Hertford College; 12th = University College; 13th = Christ Church College; 14th = Exeter College; 15th = All Souls College; 16th = Brasenose College; 17th = Mark Wallinger's "Steel Tree", Magdalen College; 18th = Cloister Quadrangle, Magdalen College; 19th = the chapel of Keble College; 20th = Tom Tower, Christ Church College; 21st = Saïd Business School.
---
Oxford people and places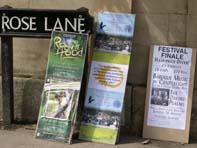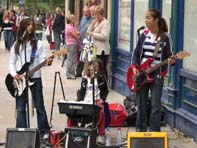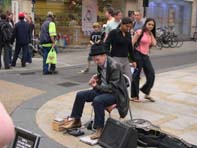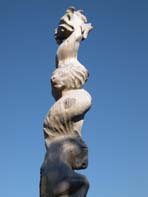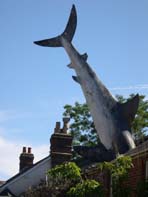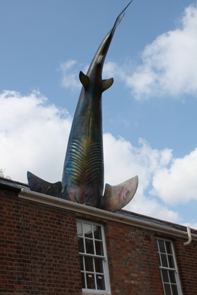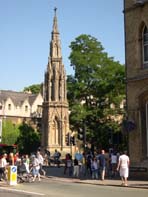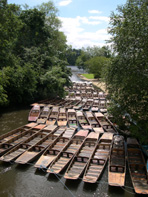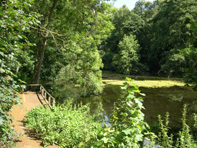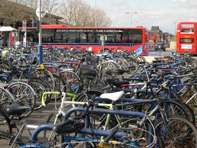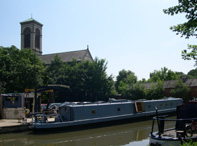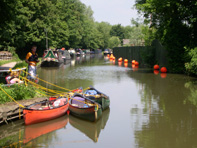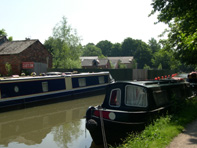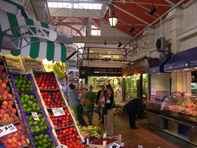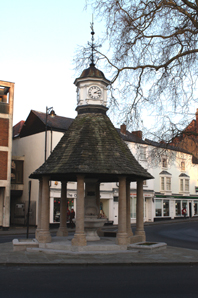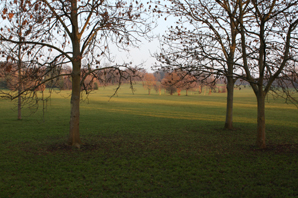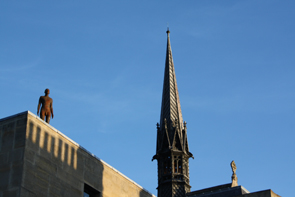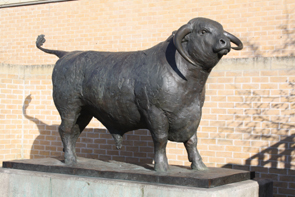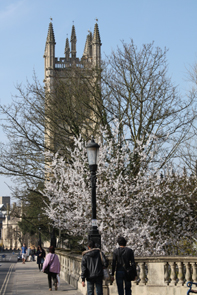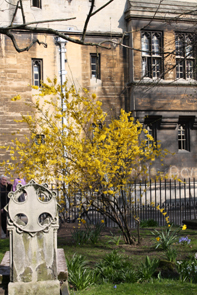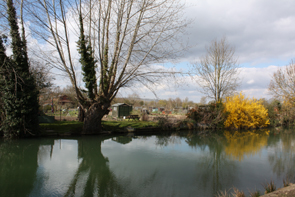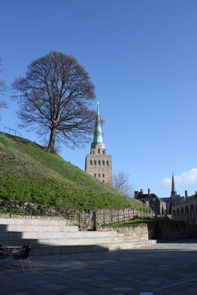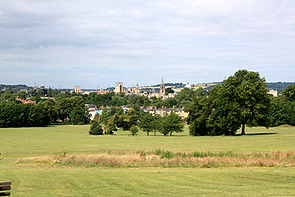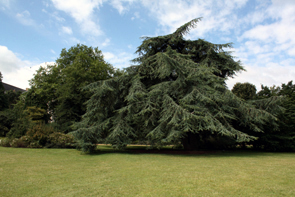 1st = Oxford posters; 2nd and 3rd = buskers in Cornmarket Street; 4th = wooden sculpture in Bury Knowle Park, Headington; 5th and 6th = Headington Shark; 7th = Martyr's Memorial, St Giles Street; 8th = the Wednesday open market in Gloucester Green; 9th = punts on the Isis near Magdalen bridge; 10th = C. S. Lewis Nature Reserve, Risinghurst; 11th = bicycles outside the railway station; 12th to 14th = Oxford Canal, the home of Jericho Gyptians; 15th = Oxford covered market; 16th = the fountain in the Plain; 17th = South Park in December; 18th = Antony Gormley's statue above Blackwells Art Bookshop; 19th = the statue of Oxford ox outside the railway station; 20th to 22nd = Spring 2009; 23rd = Castle Mill Stream near Osney Bridge; 24th = Oxford Castle Mound with Nuffield College tower; 25th = Oxford from the East, across South Park; 26th = University Parks.
---
Copyright of all images Jaromir Malek.
---
Back to the Griffith Institute Home Page.