The Rev. William MacGregor collection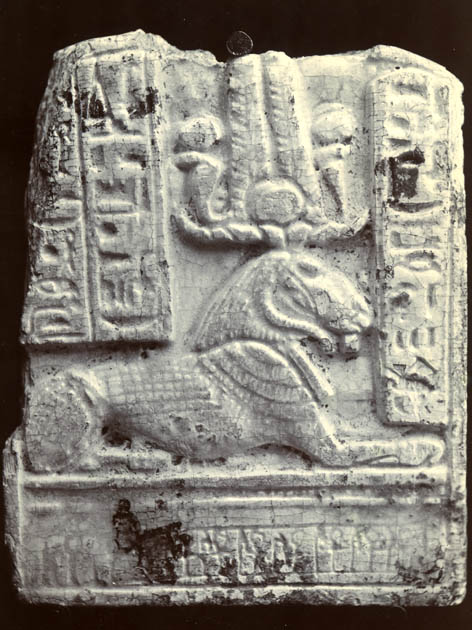 This is a working copy of the list of objects in this collection compiled by the Topographical Bibliography at the Griffith Institute. It is based on Catalogue of The MacGregor Collection of Egyptian Antiquities [etc.] (sale catalogue Sotheby, Wilkinson & Hodge, June 26-July 6, 1922). Only items normally included in the Topographical Bibliography are listed. The situation is that on 13 February, 2009.
---
The photograph shows a votive plaque ('stela') with an image of the ram of Amun, probably of the Roman Period, formerly in the W. MacGregor collection, not identified in the sale catalogue, Griffith Institute photo. 3831.
---
Back to the Griffith Institute Home Page.