The visitor's book of the Georges Foucart family,
Cairo 1925-1948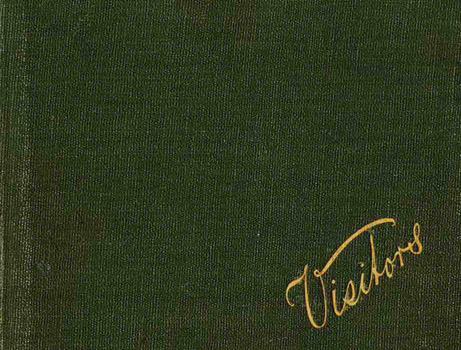 Concept and direction: Jaromir Malek
Editing: Anneli Chambliss and Jaromir Malek
Scanning: Jenni Navratil
Coordination: Elizabeth Fleming
© Griffith Institute, Oxford
---
During his Egyptological career, Georges Foucart (1865-1943) was Inspector of Antiquities for Lower Egypt, Professor of Ancient History at the University of Bordeaux, Professor of the History of Religions at Aix-en-Provence, and finally Director of the Institut français d'Archéologie Orientale in Cairo between 1915 and 1928.
The Visitor's Book which was kept by the Foucart family in Cairo covers the last three years of his directorship, then continues for another fifteen years until his death in 1943, and was still kept for another five years. The book provides an interesting insight into the social life of the Egyptological community in Cairo in the 1920s and 1930s. It contains seventy pages and there are some 680 signatures in it.
Among the names of the distinguished Egyptologists one finds F. Bisson de la Roque, B. Bruyère, Jean Capart (in hieroglyphs), Howard Carter, J. Cerný, J. J. Clère, Dougles E. Derry, W. B. Emery, Cecil M. Firth (several times), J. J. Janssen, J.-P. Lauer, A. Lucas, Sir Robert Mond, P. E. Newberry, J. Pirenne, G. Posener, G. A. Reisner, S. Schott, A. Varille, Gaston Wiet, Marcelle Werbrouck (several times), and many others.
Go to the Visitor's Book