A.H. Gardiner, Ramesside Administrative Documents.
125 pp; reduced format 16 x 24 cm; ISBN 0 900416 40 8; 1948, reprinted 1995; cloth. £25.00.
---
This publication contains hieroglyphic transcriptions of 26 hieratic documents of various lengths. Its value is now generally recognised and hardly any study of the Ramesside administrative system can be undertaken without referrring to it. The volume is provided with comprehensive indexes.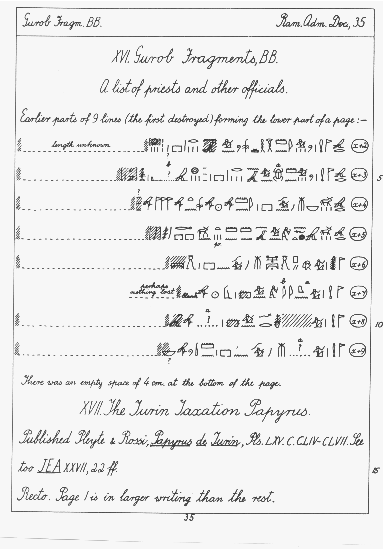 Page 35.