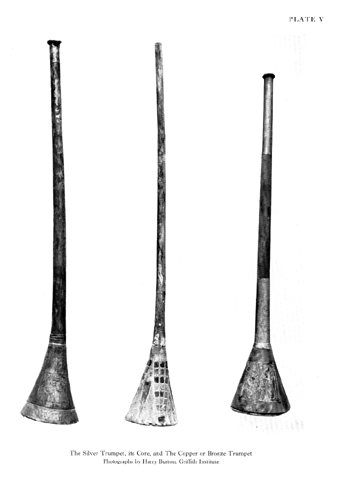 L. Manniche, Musical Instruments from the Tomb of Tutankhamun.
22 pp; 12 pls; 23 x 28.5 cms; ISBN 0 900416 05 X; 1976. £12.00.
---
The fascicle deals with the various musical instruments found in the tomb of Tutankhamun - the clappers, the pair of sistra and the two trumpets - all of which are of particular interest. The instruments are described with reference to Carter's original notes and publications of Hickmann and others, and are then briefly discussed in context.