G. Pinch, Votive Offerings to Hathor.
512 pp. 23.5 x 15.5 cm; 64 plates, 18 figs, 6 plans; cloth 0 900416 54 8 £40.00, paper 0 900416 55 6; 1993. £22.00.
---
This books presents a fascinating but little known body of evidence which it vital for the understanding of Egyptian religion of the second millenium BC. The popular worship of Hathor, the goddess of women and foreign places, has been neglected in favour of research on the official elite cults. The aim of this work is to redress the balance, and to examine more generally the contribution which votive objects can make to the study of a traditional religion.

Part I covers the main sites at which large groups of votive offerings to Hathor have been found: Deir el-Bahri in Egypt, Faras and Mirgissa in Nubia, Serabit el-Khadim in Sinai, Timna in the Negev, and Gebel Zeit near the Red Sea coast. For each site, the history of the Hathor temple and shrines is outlined and the evidence for the find-places of the votive offerings is assembled from excavation reports and archival material.

The second part examines the eleven main categories of votive object: stelae, textiles, Hathor masks, cow, cat, and fertility figurines, model phalli, ears and eyes, amulets, jewellery and vessels. The symbolism of each of these categories is discussed in relation to the cult of Hathor, and possible reasons for their donation are suggested. Many of the votive objects are illustrated for the first time in line drawings and photographs.<>P In Part 3, the offerings are examined in the general context of popular religion and in the light of comparative material from other cultures. The role of the royal patronage in the provision of votive offerings, the nature of the relationship between ordinary Egyptians and the deities they worshipped, and the religious life of women are among the featured topics. Votive Offerings to Hathor will be of great interest to scholars of Egyptian religion, social history and art, and to those involved with the cross-cultural study of religion or women's studies.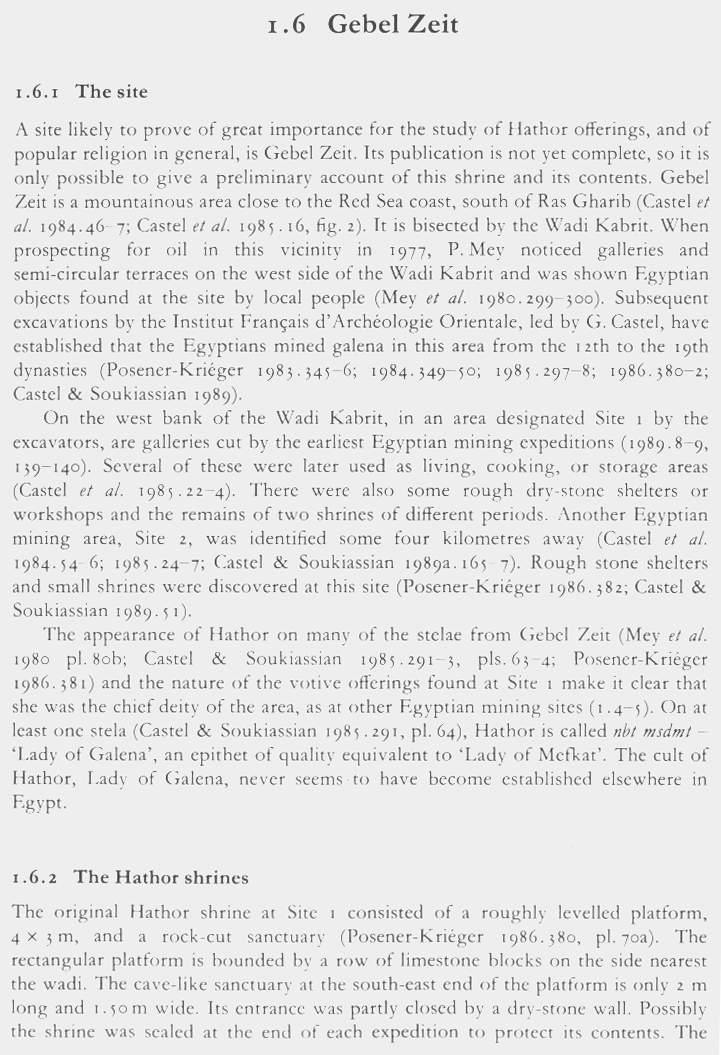 Page 71.