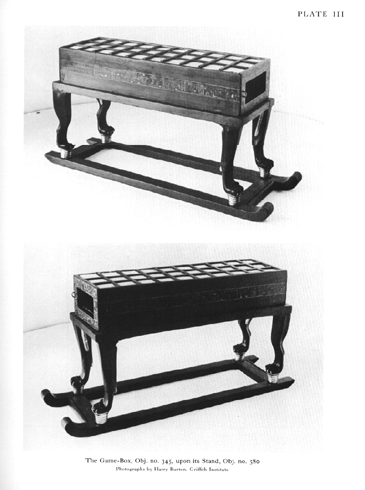 W.J. Tait, Game Boxes and Accessories from the Tomb of Tutankhamun.
62 pp; A4; 24 pls; 0900416 34 3; 1982. £20.00.
---
This fascicle covers the gaming material found in the tomb, namely the gameboxes and the playing pieces, the sets of casting-sticks, and the knuckle-bones. The several items are fully described in the catalogue, with individual comments on matters of interest, and there is a general discussion concerning the method of play. The plates incorporate Burton's original photographs, photographs made by the author, drawings of some construction details, and copies of all the inscriptions.