"Feb. 17, 1920. Investigated canyon above tomb of Thothmes III,
wherein there were many boulders artificially placed there."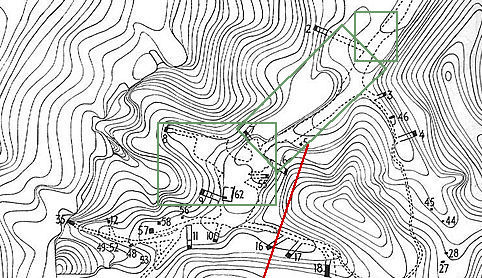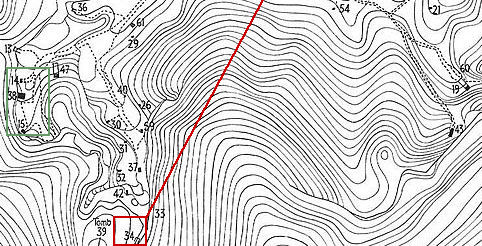 Detail of the plan of the East Valley of the Kings, from B. Porter and R. L. B. Moss,
Topographical Bibliography (2nd ed.), i Pt. 2, plan ii.

Tomb KV 34 Tuthmosis III.