The papers of Jac. J. Janssen (1922-2011) in the Griffith Institute
Two years ago on the 23rd of August, Professor Jac. J. Janssen passed away. In memory of this prolific author and conscientious Egyptologist who was an authority on hieratic texts, especially from Deir el-Medina, we are pleased to announce that his papers will be soon available for consultation at the Griffith Institute.
Presented in 2011 by his wife, Dr Rosalind Janssen, these include research notes for many of his publications and conference papers, and transcriptions of hieratic ostraca and papyri from various museums. Of particular significance, and illustrating his meticulous working methods, there are the detailed year lists he compiled from the ostraca from Deir el-Medina, as illustrated in the figure below.
All this material has now been rehoused in preparation for consultation, and a catalogue is currently being prepared by Leire Olabarria.
We are grateful to Dr Gill Woods, who is the author and owns the copyright of the photograph of Professor Janssen riding a bike in Luxor.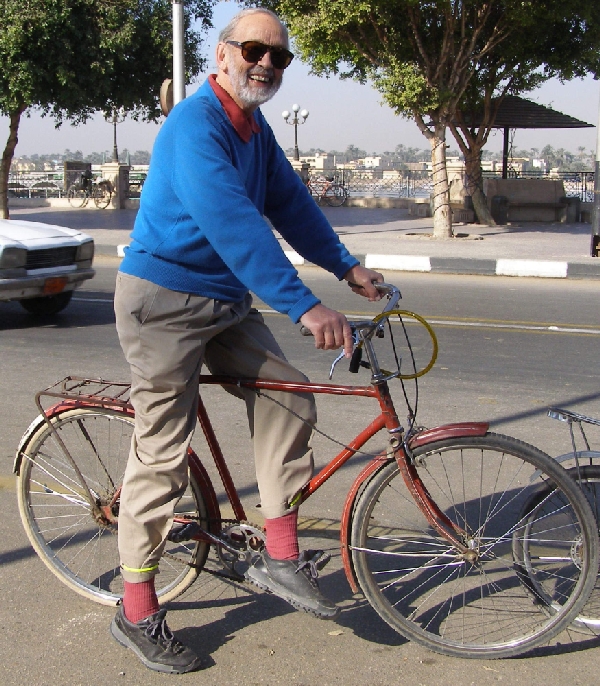 | | |
| --- | --- |
| © Griffith Institute, MSS. Janssen 97, 5. Detailed list for years 1 and 2 of Ramesses IV | Powered by Zoomify |