Griffith Institute's publications concerning the tomb of Tutankhamun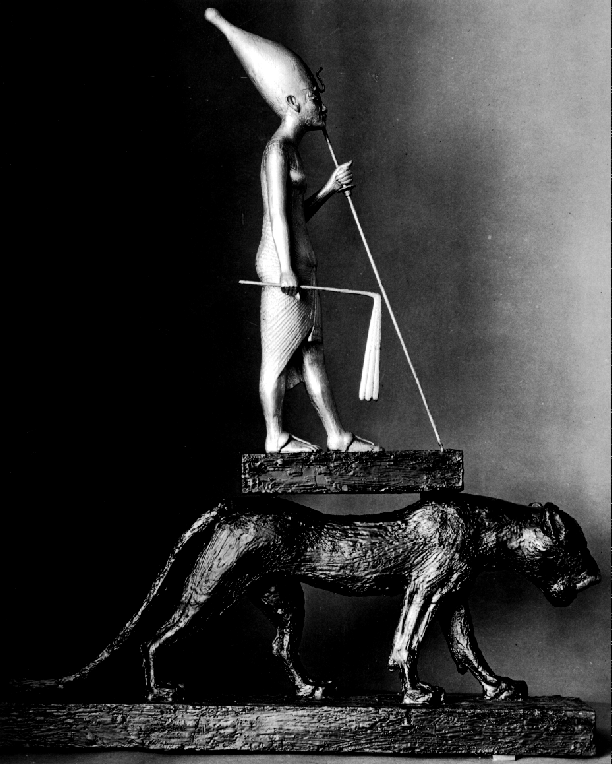 H. Murray & M. Nuttall, A Handlist of Howard Carter's Catalogue of Objects in Tutankhamun's Tomb. £12.00.
M. A. Littauer & J. H. Crouwel, Chariots and Related Equipment from the Tomb of Tutankhamun. £45.00.
J. Baines (ed.), Stone Vessels, Pottery, and Sealings from the tomb of Tutankhamun by Ali A. R. H. el-Khouli, R. Holthoer, C. A. Hope and O. E. Kaper. £60.00.
H. Beinlich and M. Saleh, Corpus der hieroglyphischen Inschriften aus dem Grab des Tutanchamun. £45.00.
M. Eaton-Krauss, The Thrones, Chairs, Stools, and Footstools from the Tomb of Tutankhamun. £75.00.
The photograph shows a statuette of Tutankhamun on a black leopard. Burton photo. 1707.
(December 16, 2008)