Contacting us at the Griffith Institute
The Griffith Institute is located on St John Street, off Beaumont Street, just behind the Ashmolean Museum in the centre of Oxford.
Access to the Griffith Institute is via the Art, Archaeology and Ancient World Library; visitors (booking essential) should report to the Porter's Lodge inside the Art, Archaeology and Ancient World Library entrance rotunda on arrival.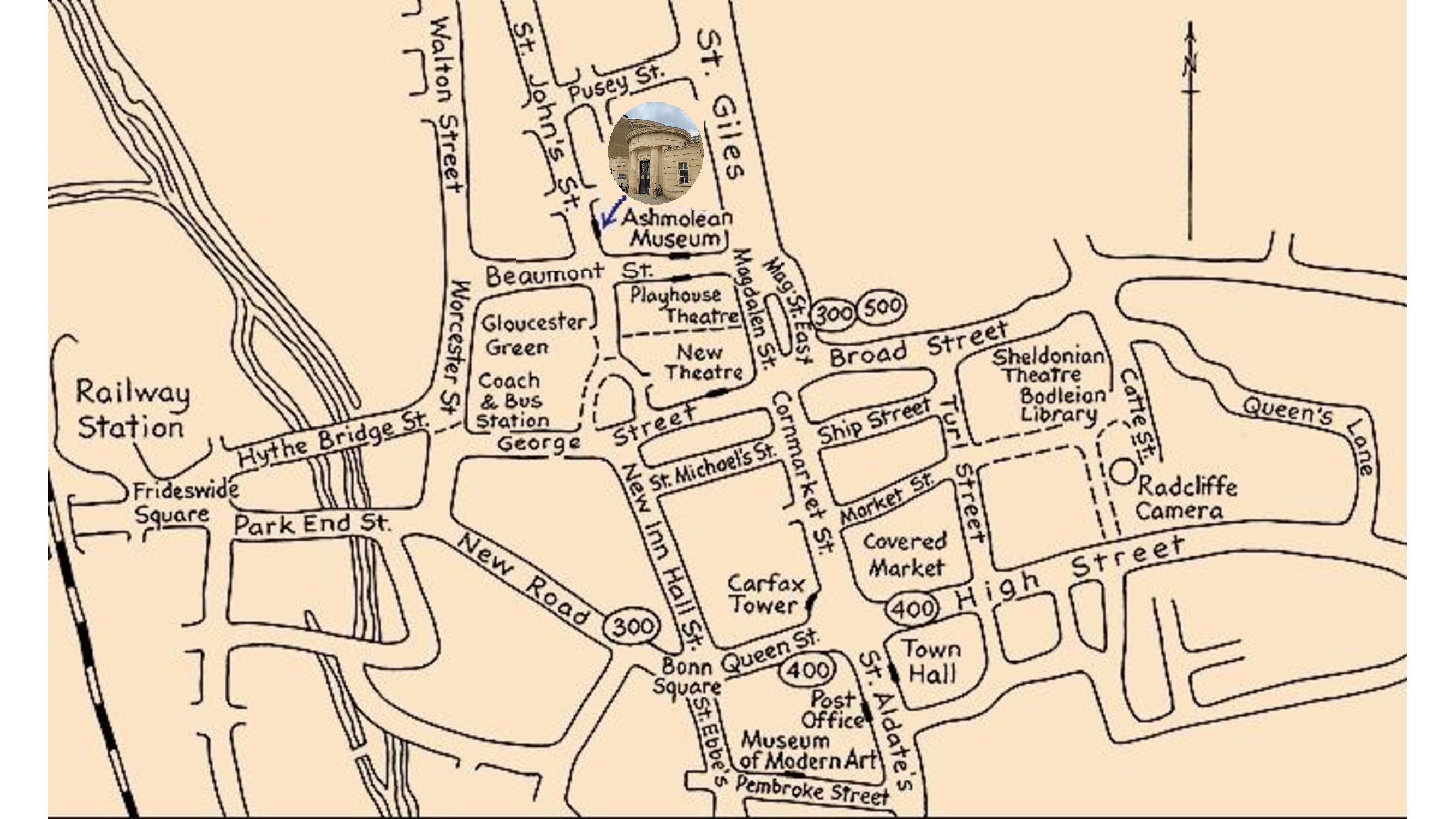 Please click on the above location map for a more detailed view.
Also find the Griffith Institute on Google Maps.
The Griffith Institute is just a few minutes' walk from the Oxford bus and coach station and approximately ten minutes walk from the railway station. There is a bus service operated by Stagecoach (Oxford Tube) that runs frequently to and from London. There are also regular Oxford buses to and from Gatwick and Heathrow airports.
Parking in the city centre is limited and can be expensive. There are metered on-street parking spaces in nearby St Giles and Beaumont Street, along with several Blue Badge spaces. Alternatively, use the Oxford Park and Ride service.
The Griffith Institute
Art, Archaeology and Ancient World Library
1 St John Street
Oxford, OX1 2LG
(United Kingdom)

General Enquiries
Tel +44 (0)1865 278097
griffith.institute@ames.ox.ac.uk

Topographical Bibliography
Tel +44 (0)1865 278097
griffith.institute@ames.ox.ac.uk

Online Egyptological Bibliography
Tel +44 (0)1865 278097
oebeditor@ames.ox.ac.uk

Griffith Institute Archive
Tel +44 (0)1865 278097
griffith.institute@ames.ox.ac.uk