About the Griffith Institute
The Griffith Institute was established in 1939 as the centre for Egyptology at Oxford, although the genesis of core projects date back some 40 years earlier. Francis Llewellyn Griffith, the first Professor of Egyptology at the University of Oxford, bequeathed his estate for the creation of 'a permanent home or institute for the study of the ancient languages and antiquities of the Near East'.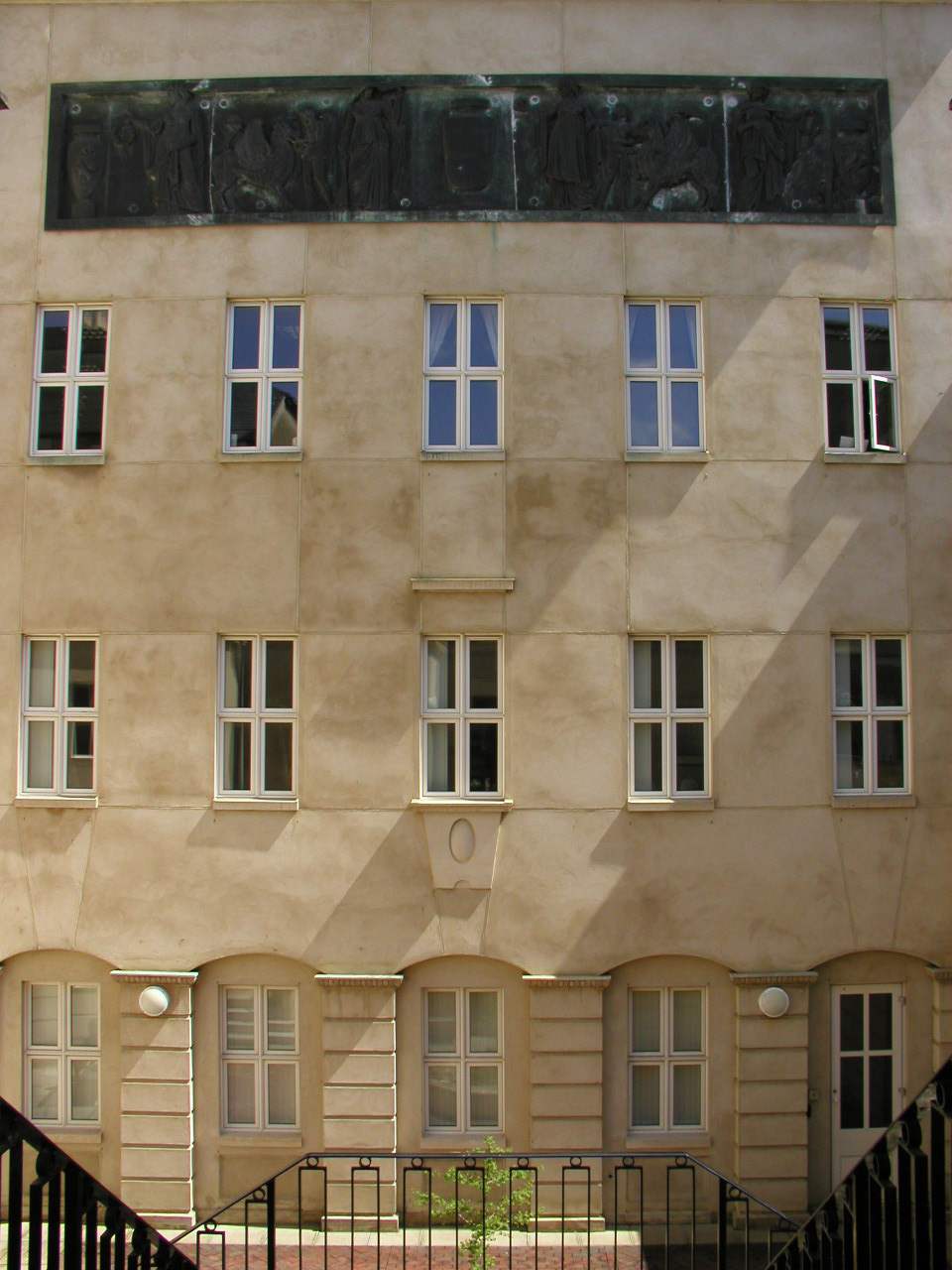 The Griffith Institute is housed in the Griffith Wing of the Sackler Library and is part of the Faculty of Oriental Studies, University of Oxford. The Institute's unique combination of projects contributes to research and teaching at the highest level.
The Topographical Bibliography of Ancient Egyptian Hieroglyphic Texts, Statues, Reliefs and Paintings (also known as Porter & Moss), is an essential reference resource for Egyptologists. It comprehensively covers both published and unpublished information about ancient Egyptian monuments. The first seven volumes are arranged topographically and encompasses the whole of Egypt and areas beyond, including Nubia (southernmost modern Egypt and northern Sudan). Volume VIII addresses the important body of material in museums and private collections, which has no known provenance.
The Online Egyptological Bibliography (OEB) is the successor of the Annual Egyptological Bibliography, formerly based in Leiden (Netherlands), integrated with Bibliographie Altägypten. The database covers literature in Egyptology from 1822 (the decipherment of hieroglyphs) to the present, with about 75,000 fully searchable references. Thanks to a generous grant from the Mellon Foundation (2011-2014), OEB is being integrated with Aigyptos and within a year will contain 100,000 items.
The Griffith Institute Archive evolved from Griffith's collection of manuscripts, including his own excavation records. Sir Alan Gardiner generously donated many antiquarian manuscripts, which further enriched the collection. The Archive now accommodates more than 130 substantial manuscript groups for Egyptology and Ancient Near Eastern Studies, ranging from scholarly papers to nineteenth century photographs, paintings, and drawings. The complete original excavation records from the tomb of Tutankhamun form a core group.
Another of Griffith's legacies, the Griffith Institute Library (now part of the Sackler Library) is one of the greatest Egyptological and Ancient Near Eastern libraries in the world. The Library has a very close relationship with the Institute's projects.
Teaching in Egyptology and Ancient Near Eastern Studies is provided by the Faculty of Oriental Studies. The faculty offers a BA in Egyptology and Ancient Near Eastern Studies, as well as graduate degrees in Egyptology and Assyriology. The archaeology and material culture of Egypt and the Near East are also studied at first hand in the rich collections of the Ashmolean Museum. Undergraduate and graduate students volunteer on Griffith Institute projects, contributing significantly to the work of the Institute as well as developing their own skills and experience.
The Gardiner Travel Scholarships, which enabled Egyptian scholars to undertake research visits to the UK, are currently suspended; the reestablishment of these scholarships is a development priority.